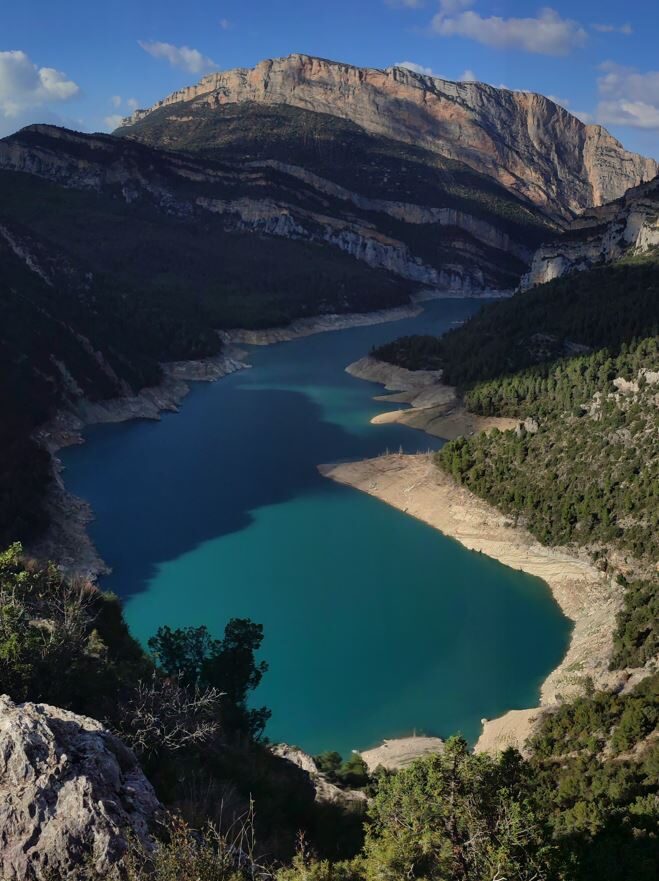 The Mont-rebei Gorge is located on the border between Aragon and Catalonia. is bordered on the west by Baixa Ribagorça and bordered on the east is Pallars Jussà and La Noguera. It is formed in the narrowest part by which the river Noguera Ribagorçana crosses the Serra del Montsec.
On the south-eastern side, it belongs to the town of Àger, of the Noguera; to the northeast, to Sant Esteve de la Sarga, in Pallars Jussà. On the western side, it belongs to the town of Viacamp i Lliterà, in the Baixa Ribagorça.
It is the only gorge in Catalonia that remains virgin. It is only crossed by a horseshoe path partially excavated in the rock that allows you to enjoy this place in a very spectacular way. The walls of the gorge can reach more than 500 meters of vertical drop, with points where the minimum width is only 20 meters.
It is a reservoir that belongs to the river Noguera Ribagorçana, the body of water affects the area of the current municipal districts of Estopanyà and Viacamp and Lliterà in the county of La Ribagorça; and Os de Balaguer i Àger in the Noguera county, and Sant Esteve de la Sarga in the Pallars Jussà.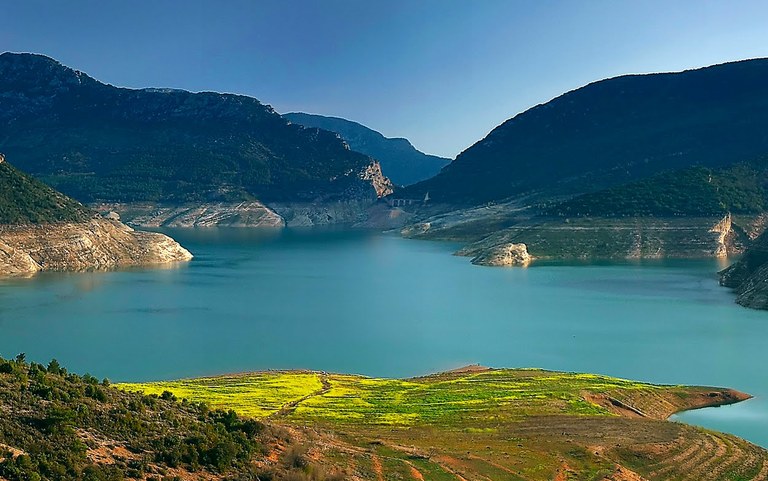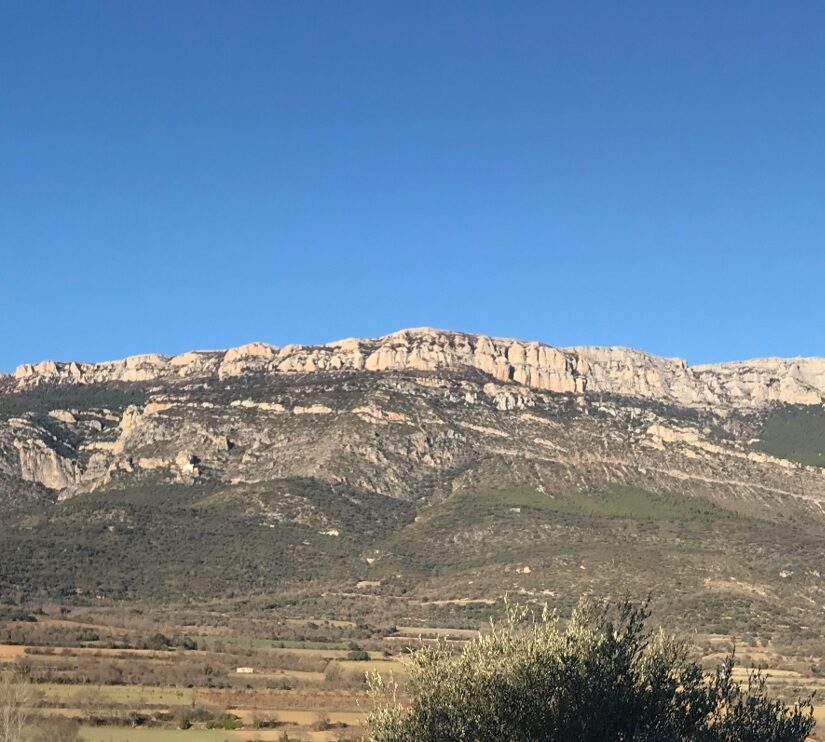 It extends from east to west through the counties of La Noguera, Pallars Jussà and Baixa Ribagorça. It is a series of limestone mountains over 40 km long and 18,696 hectares spread over the three counties. The highest point is the Tossal de les Torretes. 1,676 m high.
The great diversity of elements and contrasts of Montsec transports the visitor to a world of sensations and experiences that do not leave him/her indifferent. Everything that wind and water sculpted in the past, today is an ideal place to fly, sail or walk.
Mountain range located to the south of the town of Àger, it has a maximum elevation of 1,025 meters and the highest point is the mountain of Puig de Millà.