The collegiate church of Sant Pere d'Àger hosts a concert by Maria Baró, competing in the 2021 edition of 'La Voz Kids'
The event is scheduled for May 21, will take place at 12.00, just after the planned guided tour of the temple, and also includes vermouth service.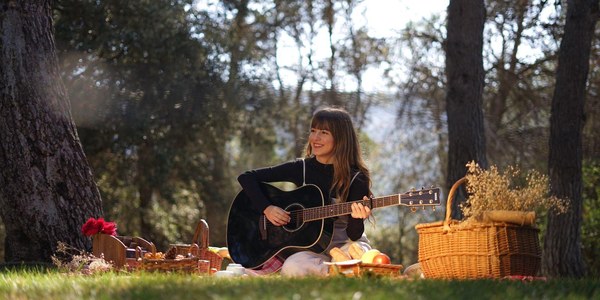 The collegiate church of Sant Pere d'Àger hosts this Saturday, May 21 a concert by the singer-songwriter of Artesa de Segre Maria Baró, who will present two unreleased songs entitled 'This is me' and 'Torna a casa' shortly after of the guided visit to the temple that has been scheduled for this same May 21st. Vermouth service is planned during the concert. Maria Baró is 17 years old and has been known in the West since she took part in the television talent show 'La Voz Kids' in 2021, where she performed the song 'Perfect' by Ed Sheeran. He is currently combining his studies with the composition of his own songs, which he presents through concerts all over the country, such as the one starring Àger, which can be accessed upon payment of a ticket at a cost of 3 euros.
From the City Council, the mayor, Maria Burgués, values ​​very positively the fact that Àger can host "activities of interest" which help to invite "more and more people" to get to know the town. In this case, in addition, the scheduled activity allows to offer an exceptional showcase to a young woman from the territory, Maria Baró, who defines music as "her great passion" and appreciates the possibility of offering to everyone "from a" unique and magical "place. Maria Baró, after her participation in 'La Voz Kids', began to write her own songs during the last months of 2021. As a result of the improvement in the health situation, different councils and entities contacted her to offer her the possibility of presenting his work in public: "the pandemic has made everyone value much more what we have at home and,
Continuous activities
Maria Baró's concert comes just one week after, on May 14, the collegiate church of Sant Pere hosted a day on heritage which brought together about twenty people interested in discovering the role of temples such as Sant Pere during the Christian conquest of the Pyrenean valleys. "These are very different activities that attract people with different motivations, but they all have one thing in common: they energize the people. Having Maria Baró is a luxury, I invite everyone to enjoy her concert and rediscover our collegiate church ", explains the mayor of Ager.